Welcome to the Jessie Wiki!
About
Jessie is an 18-year old girl from a rural Texas town who moves to New York City. She suddenly finds herself becoming the nanny of four children living in a multi-million dollar penthouse.
One of the children has an imaginary friend and another has a pet capybara. Assisting her is Bertram, a mean, lazy butler and Tony, a 20-year-old doorman who secretly likes Jessie.
Gallery
Featured Media
Blogs
Facebook
Twitter
Discussions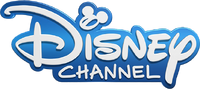 Ad blocker interference detected!
Wikia is a free-to-use site that makes money from advertising. We have a modified experience for viewers using ad blockers

Wikia is not accessible if you've made further modifications. Remove the custom ad blocker rule(s) and the page will load as expected.